BodiFirm™ 8 oz
breakthrough body contouring lotion for firmer, more toned-looking skin
BodiFirm™ 8 oz - Because skin on the body is fundamentally different from skin on the face and décolletage, we created BodiFirm™, the first Revision Skincare product specifically formulated to address skin concerns on the body. This clinically-proven formula with patent-pending iFirm®Technology was designed to help visibly firm, tighten and lift sagging, crepey skin in order to sculpt and tone the body.
Helps to firm, tighten and lift the appearance of skin for a more toned and sculpted look
Improves the appearance of thin, crepey skin
Helps improve the appearance of sun damage and overall skin health
Restores hydration and helps support the skin's moisture barrier
Promotes overall long-term skin health through support of the skin's Microbiome
Perfect for use before and after procedures to complement overall results*
NET WT 8.0 OZ | 227 g tube (also available in 3.8 oz pump)

Who benefits? All skin tones. 
Product Authenticity
Ensure your Revision Skincare® products are always authentic. Learn More
Directions
Using a circular motion, massage into skin until fully absorbed. Apply twice daily. To see optimal results, it is recommended to exfoliate twice a week using a loofah or physical exfoliator.
Patent-Pending iFirm®Technology. A blend of peptides, antioxidants, botanical extracts and a prebiotic helps support the body's natural production of dermal-epidermal junction (DEJ) proteins, collagen and elastin.
Caffeine. Provides antioxidant benefits and assists in scavenging free radicals.
Glucosamine. Promotes epidermal cell turnover (exfoliation) to smooth and soften rough, dry skin.
Enjoy FREE Shipping on Orders of $75 or more & a 30-day Money Back Guarantee.
Find a Revision Skincare Professional Near You!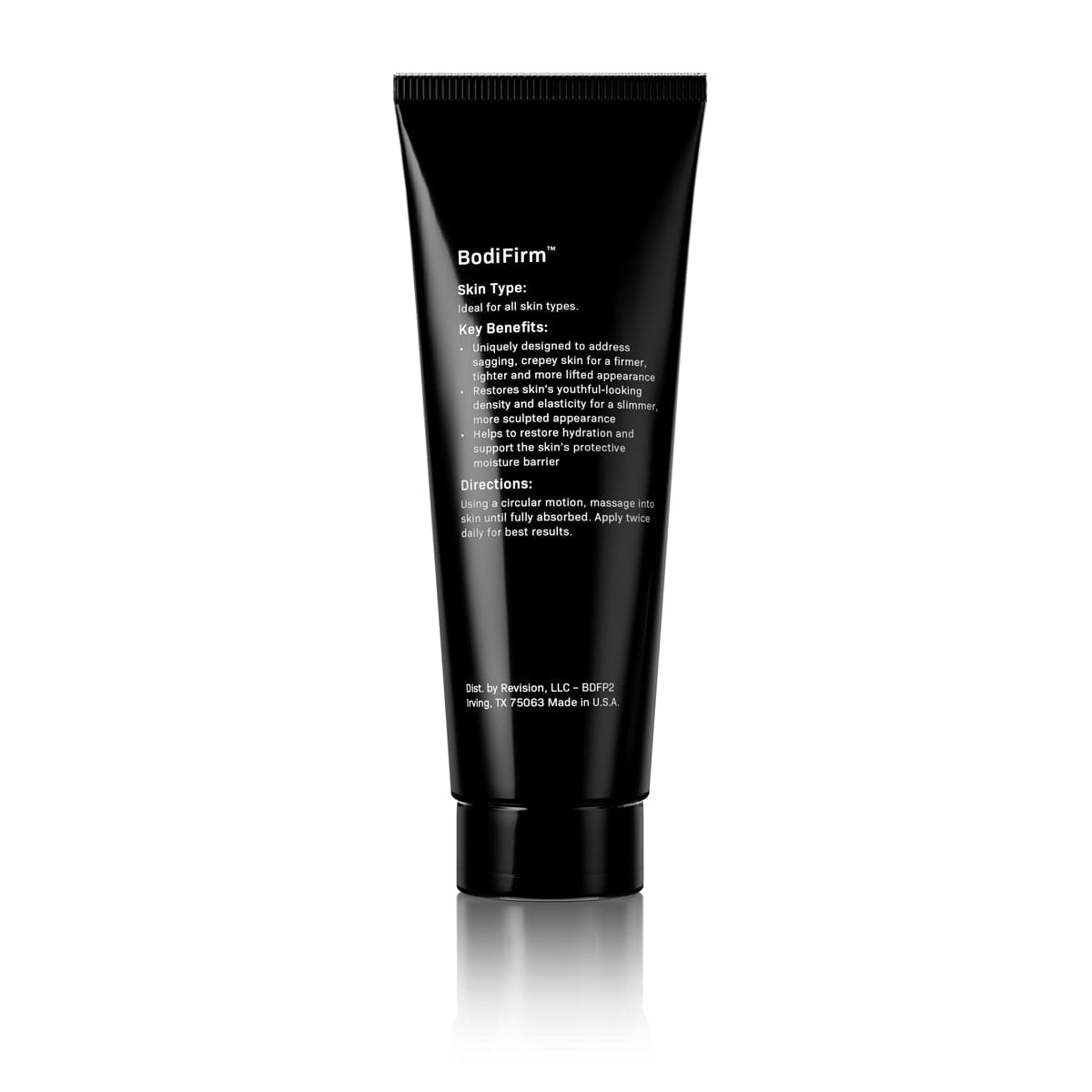 Before and After*
Drag slider to see the results of
BodiFirm™ 8 oz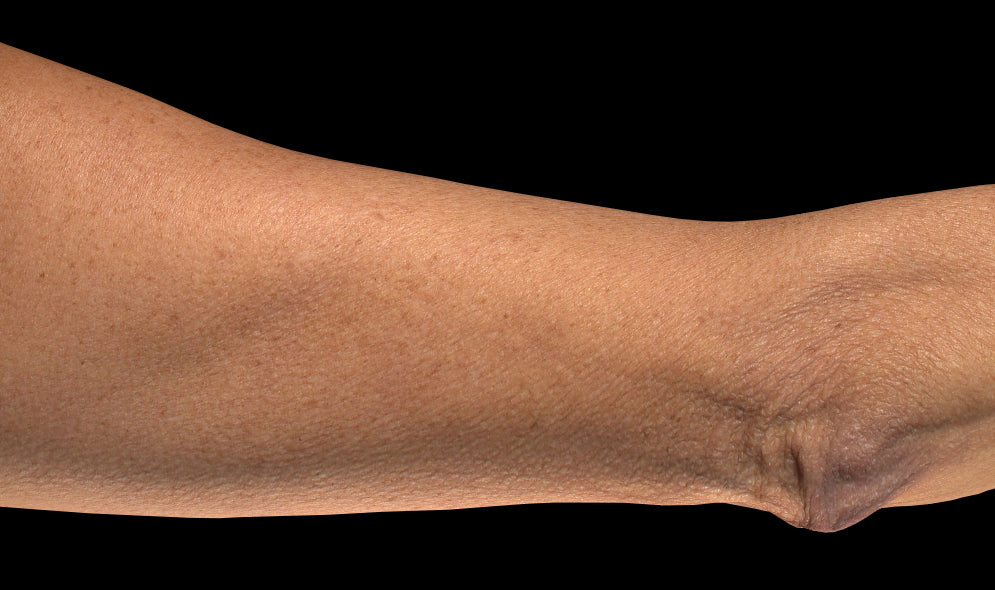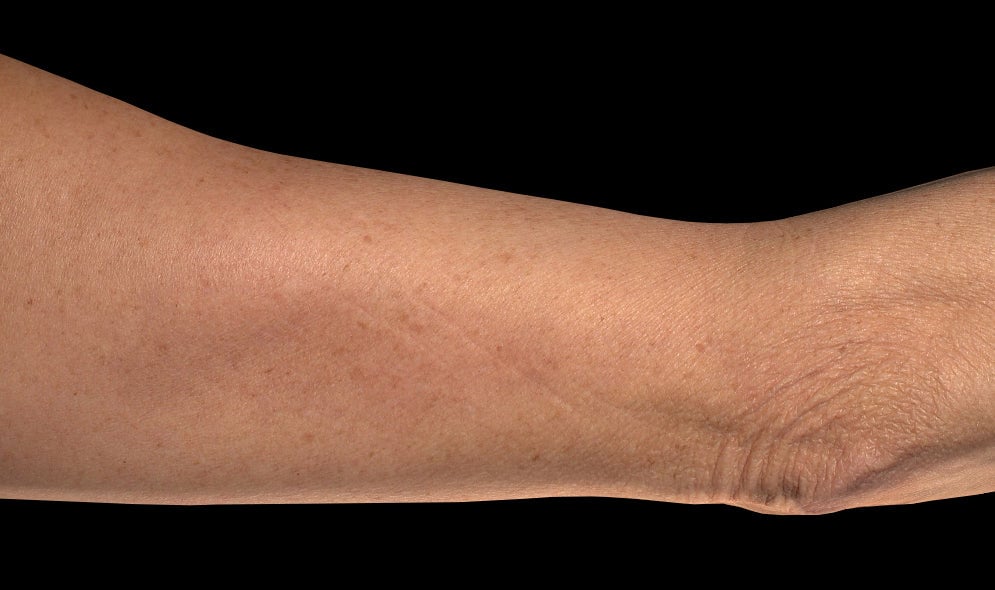 *After 12 weeks using Vectra®H2 3D imaging system.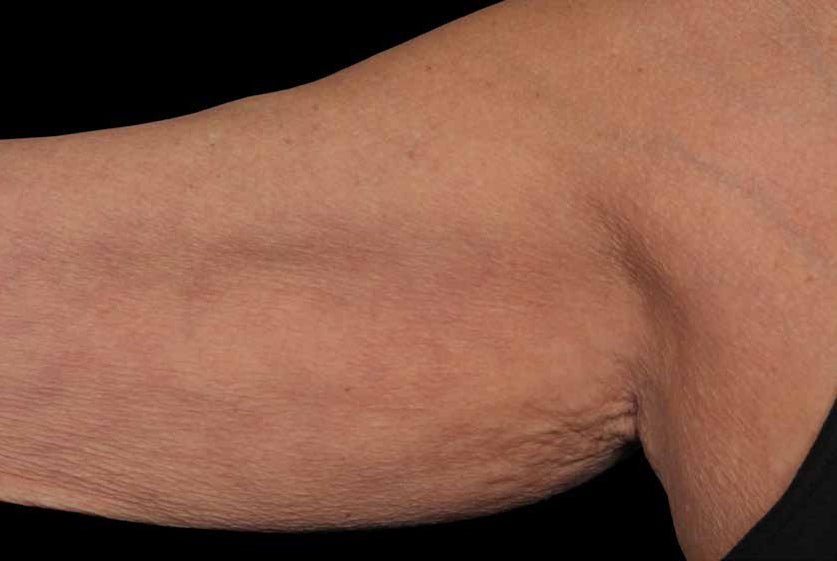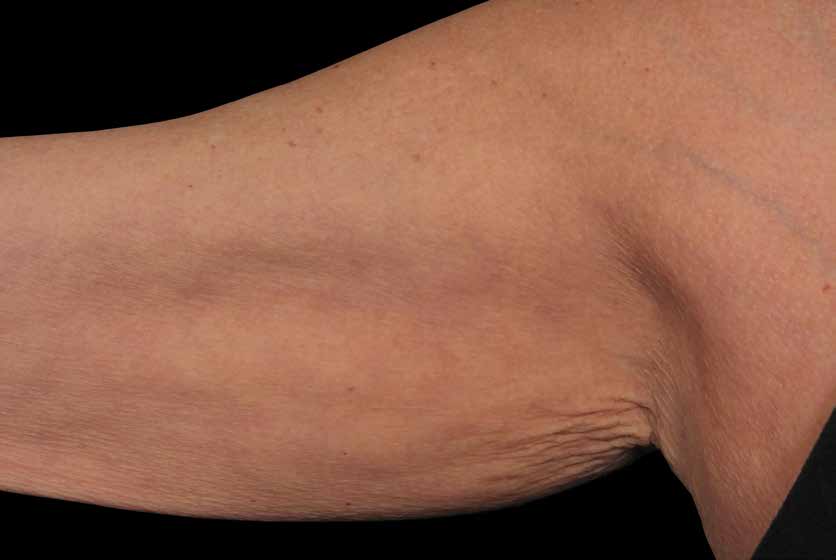 *Based on results of a clinical assessment, n=40 women ages 40-60, after 12 weeks of twice daily use of BodiFirm™ on the upper arm. Data on file. Results may vary.
Frequently Asked Questions
What is the difference between Nectifirm®, Nectifirm® Advanced and BodiFirm™?

BodiFirm™ has a delivery system that is optimized for the body and addresses the body's thicker skin. It is also formulated to be more spreadable on the body. Unique ingredients/technologies in BodiFirm™ include patent-pending iFirm® technology, an Adipose-Targeting Blend plus Caffeine, Glucosamine and a prebiotic to support the skin's Microbiome.
How is the skin on the body different than skin on the face, neck and décolletage?

The skin on the body is fundamentally different than the skin on the face, neck and décolletage. The skin on the body (epidermis and dermis) is thicker and more dense when it is healthy. As we age, this skin becomes thinner and more lax causing sagging, crepey skin and a loss in firmness and elasticity.
How do I use this product?

BodiFirm™ was formulated to be a targeted treatment for the arms, abdomen, buttocks and/or thighs. One to two pumps from the 3.8-ounce bottle or one to two nickel sized amounts from the 8.0-ounce tube can be spread over each of these targeted areas twice daily.
Can I use BodiFirm™ with in-office body contouring procedures?

Yes, BodiFirm™ can be used before and after in-office body contouring procedures to help support overall results. * *Revision Skincare® products are not intended for use on broken skin and should only be used once skin has fully healed following your procedure. Consult with your physician before starting this skincare regimen.
Does BodiFirm™ support long-term skin health?

Yes, BodiFirm™ features Prebiotic Innovation to help promote a healthy Microbiome.
What is the Microbiome?

The Microbiome is comprised of a diverse community of microorganisms that impact skin health.
Do you test on animals?

Revision Skincare® products are NOT tested on animals unless required by law and/or a specific regulation.
Can you use this product while pregnant or breast feeding?

At Revision Skincare® we believe the safety to our customers is extremely important. We stand behind the safety and efficacy of our products and are dedicated to relentless innovation and technology which promotes long-term skin health. Revision Skincare® does not conduct studies on pregnant women or nursing mothers. We usually recommend patients speak to their physicians who know their medical history best.