Gentle Foaming Cleanser 5 fl oz
soap-free cleanser that comforts and moisturizes all skin types
Gentle Foaming Cleanser - A soothing, soap-free foam cleanser that gently and effectively cleanses skin with a rich, velvety foam while also calming and moisturizing skin leaving it smooth and soft.
Soap-free, dermatologist tested cleansing foam with a unique amino acid surfactant that gently and effectively removes make-up and impurities
Rich, velvety foam comforts skin while calming and soothing with Chamomile, Aloe Vera and Allantoin
Moisturizes and nourishes skin leaving it soft and smooth
Provides antioxidant benefits
5 fl oz / 150 mL with pump
Who Benefits? All skin types, including those with sensitive skin.
Use Our Cleanser Finder to Choose the Right Product For You.
Directions
Dispense one pump into palm of hand and massage the rich foam lather onto face using circular motions. Rinse thoroughly and pat skin dry. Use twice daily. (Packaging may contain slightly different verbiage.)
Sodium Cocoyl Glycinate Gently cleanses the skin to remove make-up, excess oil and impurities

Chamomile Calms irritated skin and provides antioxidant benefits

Allantoin Improves moisture retention, calms, and smooths skin

Aloe Vera Hydrates, soothes, calms, and provides antioxidant benefits

Panthenol Moisturizes and nourishes the skin while soothing oxidative stress
Enjoy
FREE
Shipping on Orders of $75 or more & a 30-day Money Back Guarantee.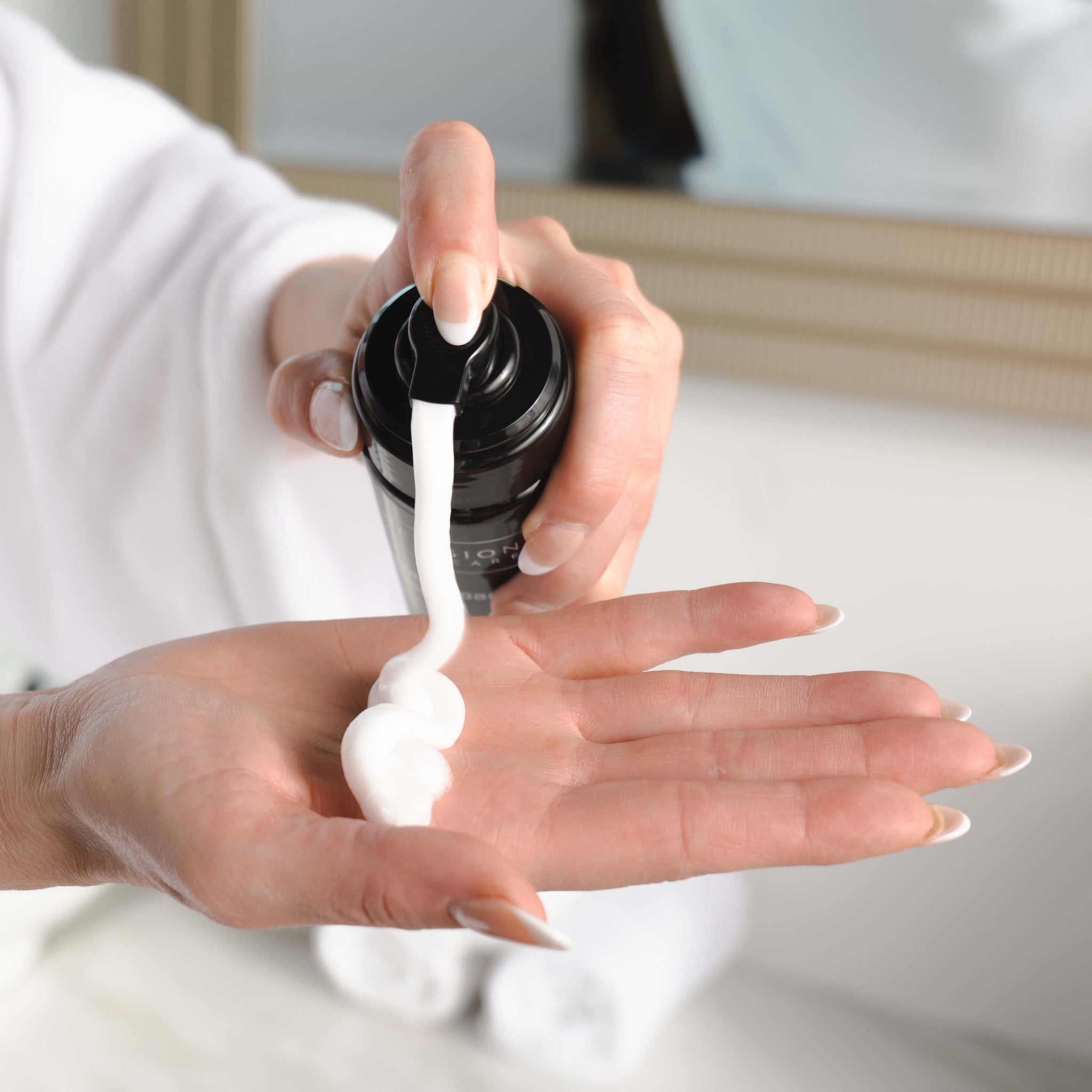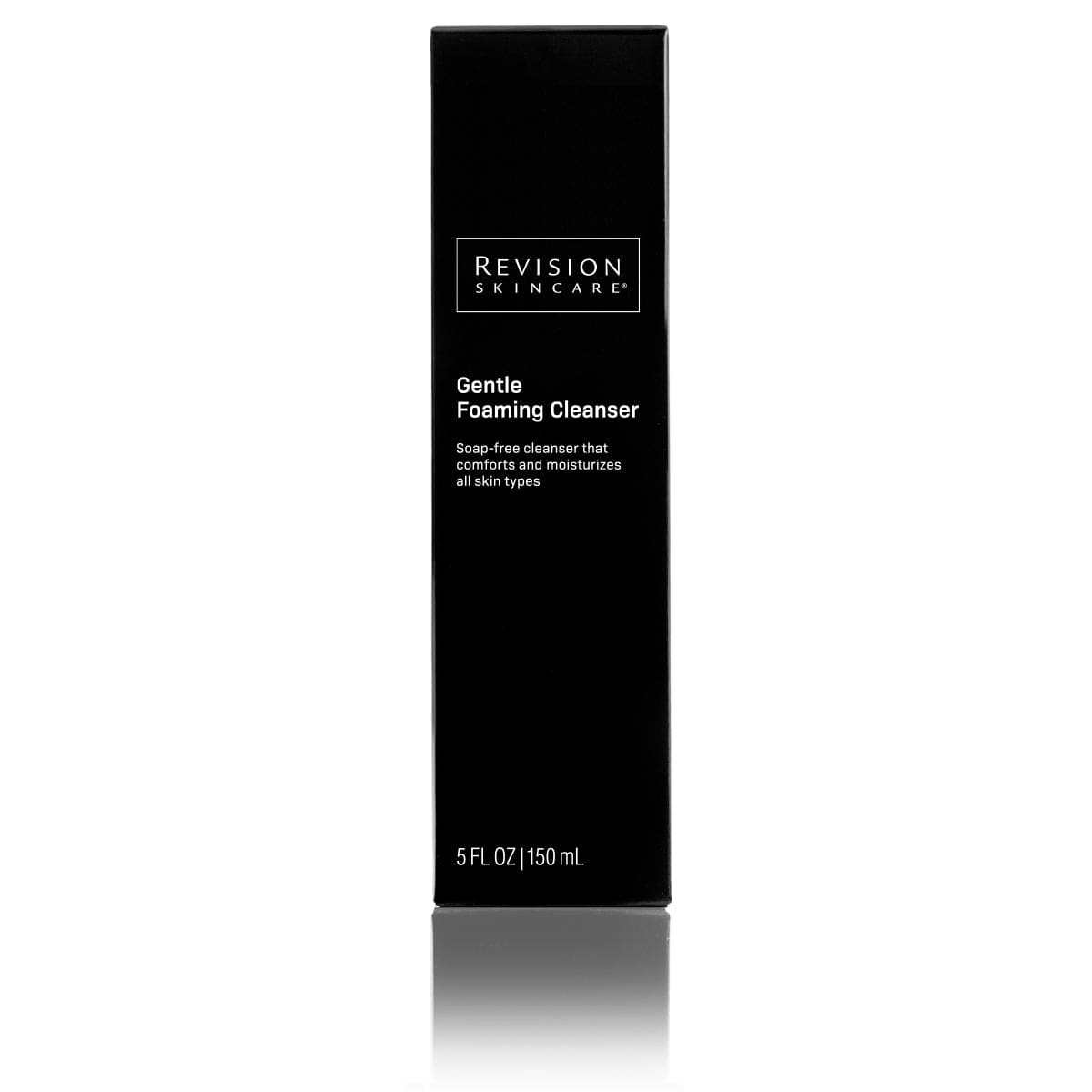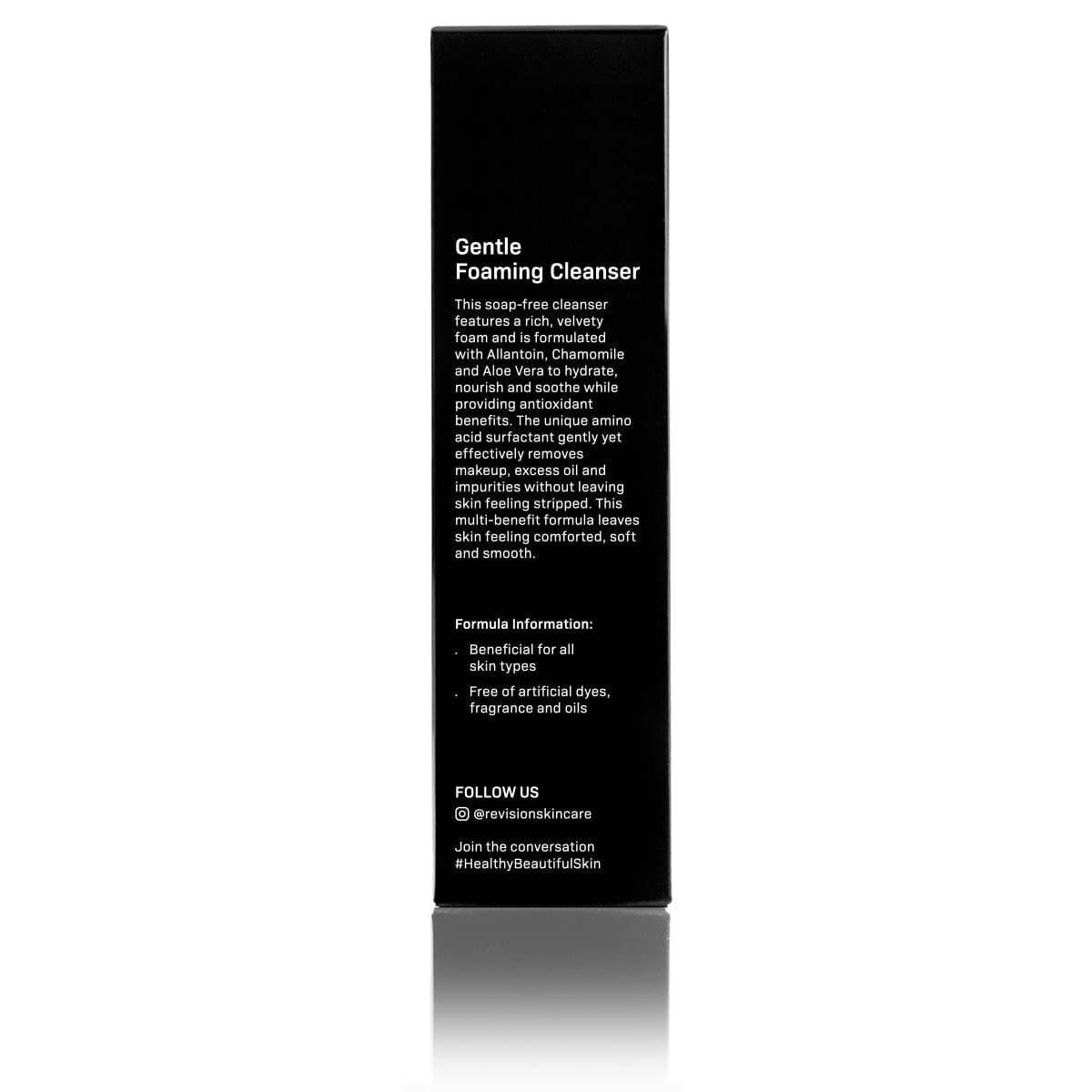 Frequently Asked Questions
Does this cleanser lather?

This liquid cleanser contains a pump that mixes the product with air to create a foam. Therefore, it is already considered a lather when dispensed and additional lathering in the hands is not required. The unique amino acid surfactant is soap and sulfate free and allows for this rich and dense foaming output which feels soft and velvety on the skin.
What is a soap-free cleanser?

A soap is a cleansing agent that is derived from fats (i.e. animal), oils, and other fatty derivatives. Soaps are more commonly used for body cleansing and can be considered drying due to their pH level. They are identified by their ingredient name which contains an alkali salt modified with a fatty derivative.
Can I use this cleanser on irritated, dry or post-procedure skin?

This cleanser utilizes a mild, soap and sulfate free surfactant that gently cleanses and can be used on sensitive skin types and post-procedure skin after skin has fully healed following a procedure. In addition, ingredients such as Chamomile, Allantoin, Aloe Vera and Panthenol work together to soothe, moisturize and nourish irritated or dry skin leaving it feeling soft, hydrated and smooth.
What is the difference between Gentle Cleansing Lotion and Gentle Foaming Cleanser?

Gentle Cleansing Lotion is a moisturizing lotion-based cleanser that can be used on all skin types especially very dry or sensitive skin. It contains mild surfactants that cleanse skin without drying as well as intensive moisturizing ingredients such as Squalane, Algae Extracts, Panthenol, Vitamin E and Glycerin. Rose Flower Extract, Lavender Flower Extract and Bisabolol soothe and calm skin. For those who prefer a foam or lather cleanser, Gentle Foaming Cleanser features a rich, velvety lather upon dispensing that also provides mild cleansing while removing makeup, excess oil and environmental impurities. Allantoin, Chamomile, Aloe Vera and Panthenol soothe, hydrate and nourish skin while providing antioxidant benefits. Gentle Cleansing Lotion is recommended for very dry or sensitive skin given its lotion base but can be used on all skin types. Gentle Foaming Cleanser is recommended for those who prefer a foam or lather cleanser and is ideal for normal, dry, oily or combination skin types, including mature skin that is dry.